Super Hero Challenge is a set of challenges only exclusive to students who earns at least 200 Challenge Points (CPs). 

You can click Super Hero Challenge on Challenge main page to enter.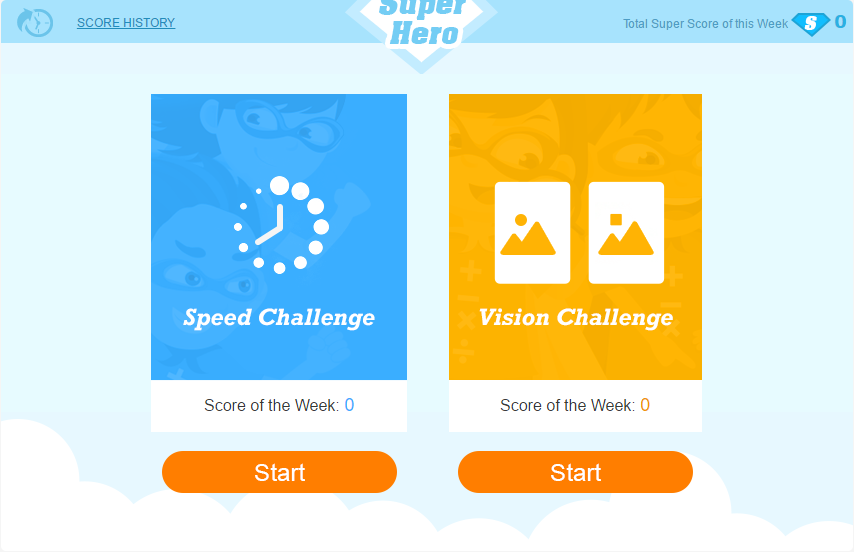 There are two types of challenges, Super Speed and Super Vision, for you to earn scores besides normal daily or peer challenges. The Super Score of the Week will be used for exclusive Super Hero leader board.