Any teacher can create own teaching groups alongside from standard or banded classes. 
1. After logged in, click User & Group from the left sidebar navigation.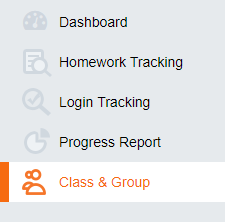 2. Then click Create a New Group under My Groups. 

3. Now you can have a unique Group Name, then choose Class and select students from the list and Add from left to right. Last, click Create to get the group created. 

4. You can also Edit groups you created or Delete any groups if you have admin rights.