By default, a new user's difficulty level of questions in Daily Challenge is Elementary Challenge. It will automatically upgrade to next level once the user completes certain amount of question correctly. 
Besides, you can also choose a different difficulty level for your Daily Challenge, by clicking the Settings button. 

In different levels, you can earn different KoKo Credits (KKC) if you completed all questions.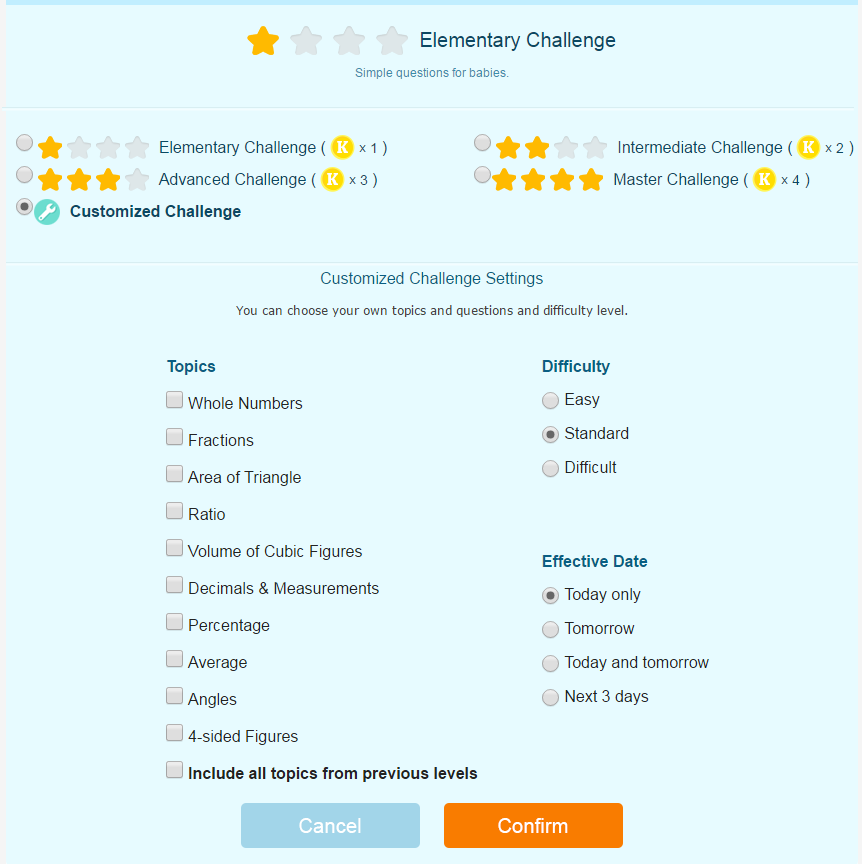 If Customized Challenge Settings option chosen, you can select any Topics, Difficulty and Effective Date, and confirm. There're no KoKo Credits for customized settings.