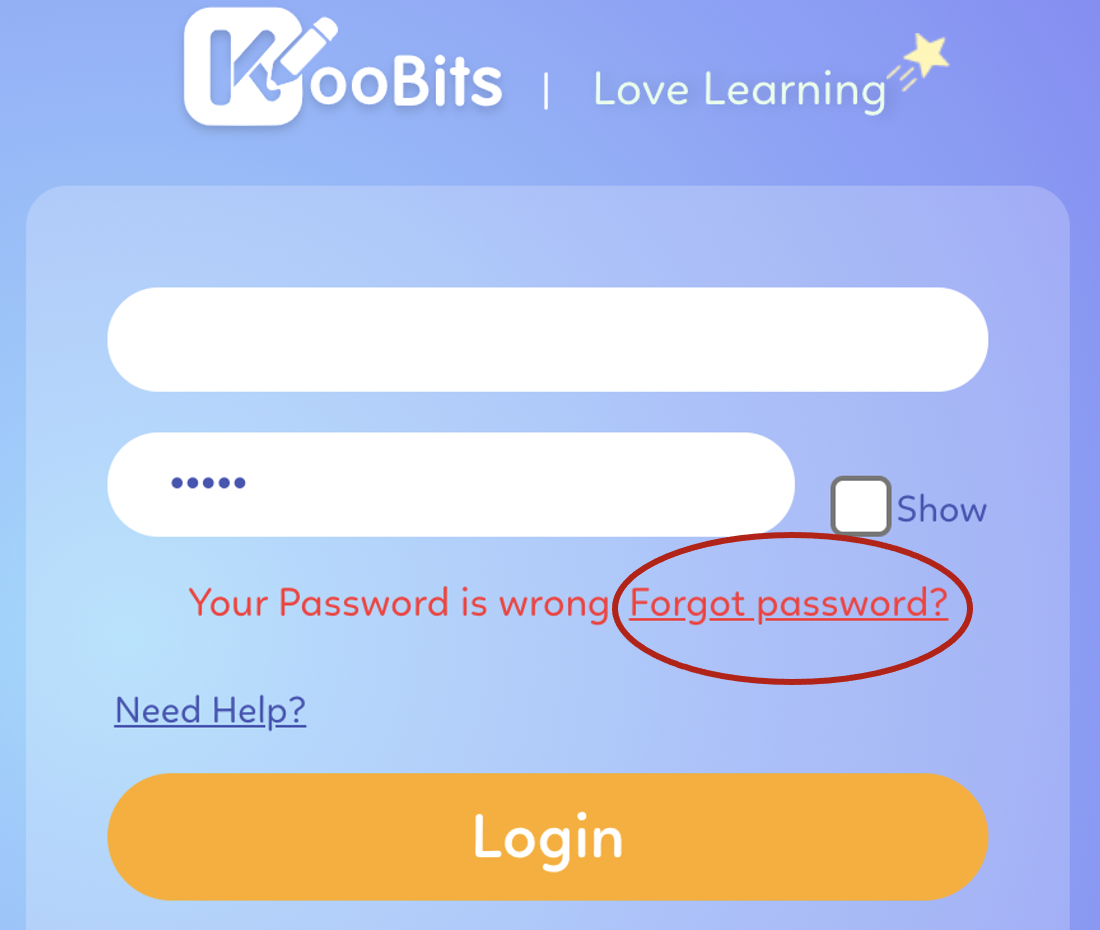 Password is wrong?
– Check your spelling* and make sure no extra spaces added before or after. You may select 'Show' option beside password field to see what you type.
*NOT case-sensitive. Either lowercase or uppercase is okay.
– Couldn't remember your current password?
1. Default password is usually the same as the login ID.
Forgot login ID? Please Check Login ID Format for your school (Singapore school only);


2. You may also → Check Default Password ← (Singapore school only);


3. Click 'Forgot Password?' link below the password field to:
- recall password with hint; or
- reset password via email;


4. Request Password Reset Manually
Option A:
- Contact school teacher to reset your password in teacher's KooBits account; or
Option B:
- Email to: support@koobits.com
- Email Subject: 'KooBits Password Reset'
- Email Content: Login ID, User's Full Name, Country, School and Class
Option C:
- Submit a request with 'KooBits Password Reset' as subject at:
https://support.koobits.com/hc/en-gb/requests/new.
Estimated Processing Time: 1 to 3 working days
Excluding weekends and public holidays


5. Reset child's password through the KooBits Parent App
a. Login to your Parent App account (see instructions here on how to access/login to KooBits Parent App)
b. Go to the menu by clicking the 3 lines on the upper left corner.
c. Click Edit/Add Child.
d. Click Edit on the child account you wish to reset the password.
e. Under Password, click Reset to enter the new password.