Password is wrong?
– Check the spelling* and make sure there is no extra spacing added in between, before and after the password. You may select 'Show' option beside password field to see what you have typed.
*NOT case-sensitive. Either lowercase or uppercase is okay.
Cannot remember your password of child's account?
1. If you have tried to enter a password, there will be an option to reset your password by clicking on 'Forgot password?' link below the password field.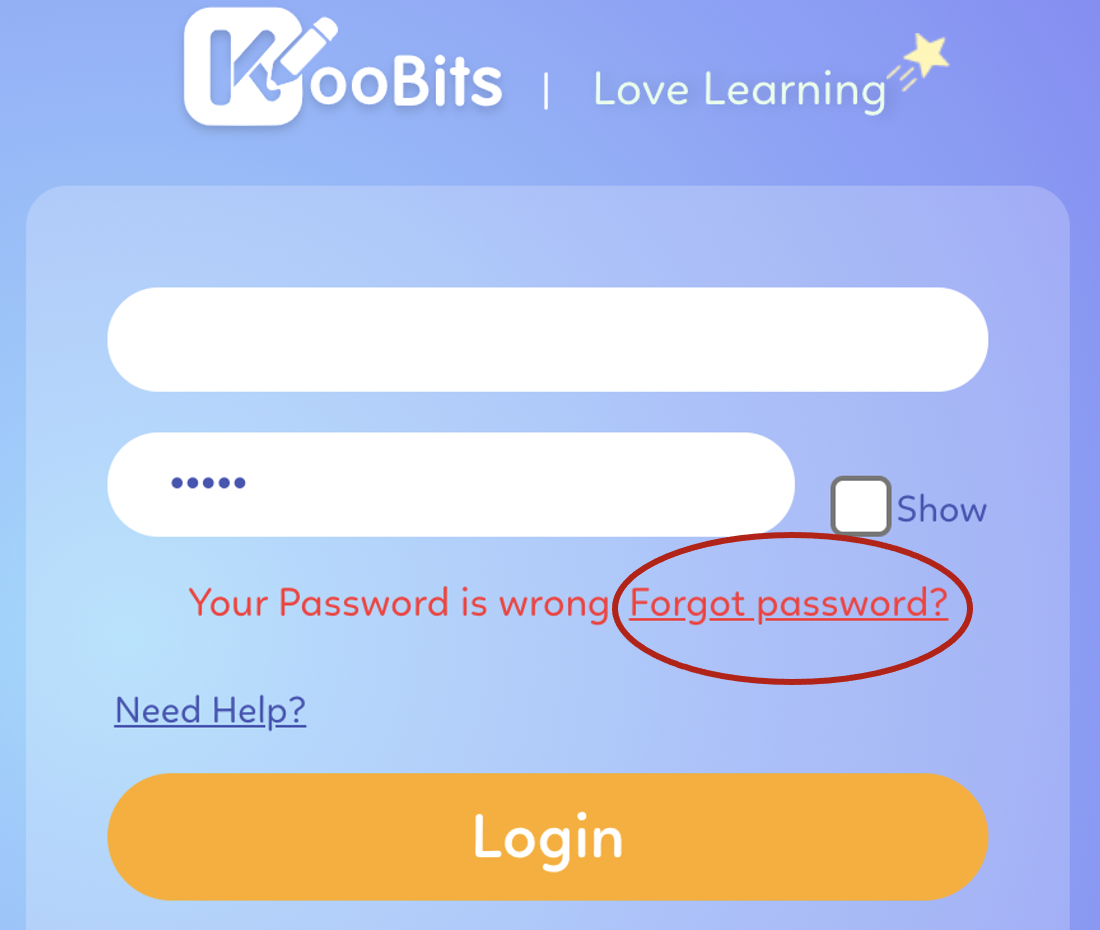 2. Reset child's password through the KooBits Parent App
   a. Login to your Parent App account (refer here on how to access/login to KooBits Parent App)
   b. Go to the menu by clicking the 3 lines on the upper left corner.
   c. Click Edit/Add Child.
   d. Click Edit on the child account you wish to reset the password.
   e. Under Password, click Reset to enter the new password.
3. Request for password reset separately (if the above 2 ways do not work)
Option A: 
- If you are a school plan user, you can contact your school teacher to reset your password.
Option B:
- If you are a individual plan user (Premium/Standard plan), you can send an email to: support@koobits.com
- Email Subject: 'KooBits Password Reset'
- Email Content: Login ID, User's Full Name, Country, School and Class

Cannot remember your password of parent's account?
You can click on the "Forgot your Parent Account password" link at the bottom right corner of the login page - member.koobits.com.