Each user can send or accept up to 3 peer challenges per day.
Opening Hours: 6am to 10pm daily

You may select either of the following:
My Classmate, or

My Friend

, or

Random Challenger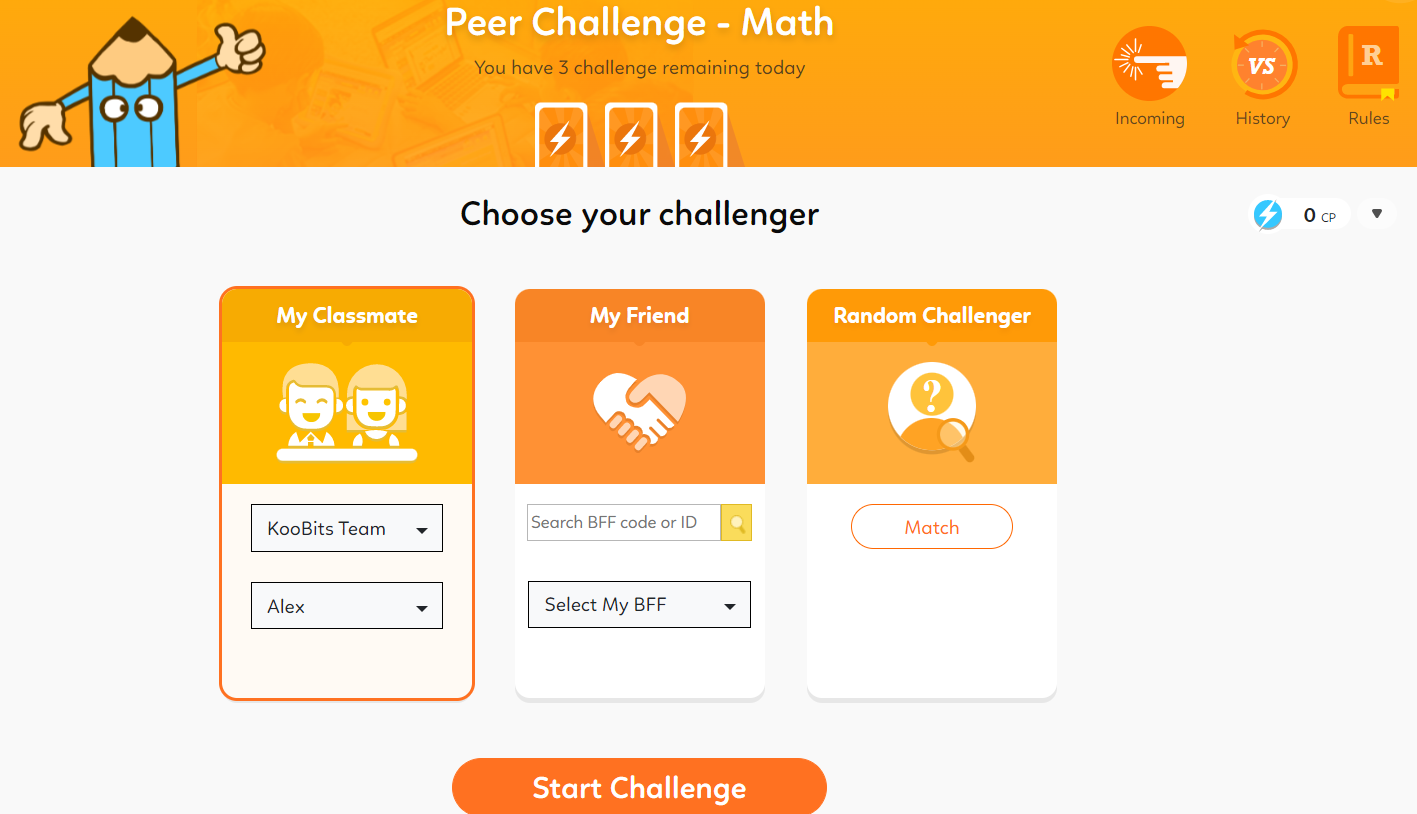 Then click Start the Challenge, complete all the questions, and click the Submit button to finish.
Note: Please make sure you do not leave any question(s) unanswered. You will not be able to do change your answers after submission.

Alternatively, you may also select Incoming to accept peer challenges from friends.

Click Accept to start the challenge, complete the questions, and submit.
Or, you can Reject a challenge before it expires and it will not forfeit one of your 3 daily chances. The opponent will earn the points based on correct answers.


Once both sides have accepted and answered, the final result will be shown in History and you will see who wins and how many points earned.