Every Sunday, there will be 10 standardised questions accessible from 6am to 10pm.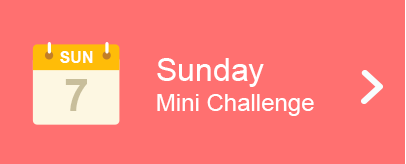 On Challenge main page, navigate to Sunday Mini Challenge box, click Start to answer all questions and Submit.
---

There are certain Sundays with NO Mini Challenges in Singapore, which for 2020 are:
- 29th December 2019;
- 22nd March 2020;
- 28th June 2020;
- 13th September 2020.