If your child has an individual learning plan (Standard/Premium), you will be able to create personalized assignments for him/her directly from our web learning portal.
Steps to begin creating your personalised assignment:
Go to KooTraining > Assignment > Create Personalised Assignment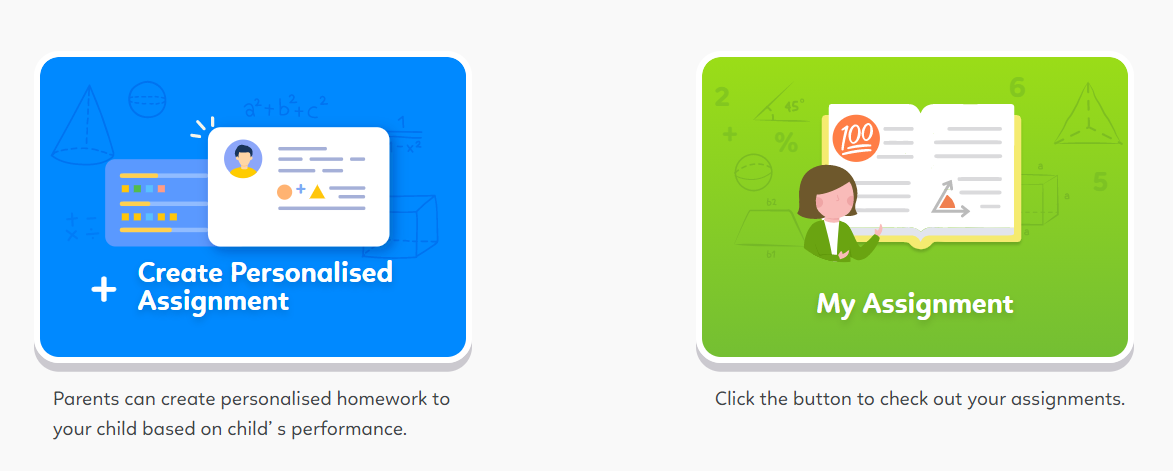 Next, choose Syllabus, Level, Topic and Skill to create new assignments.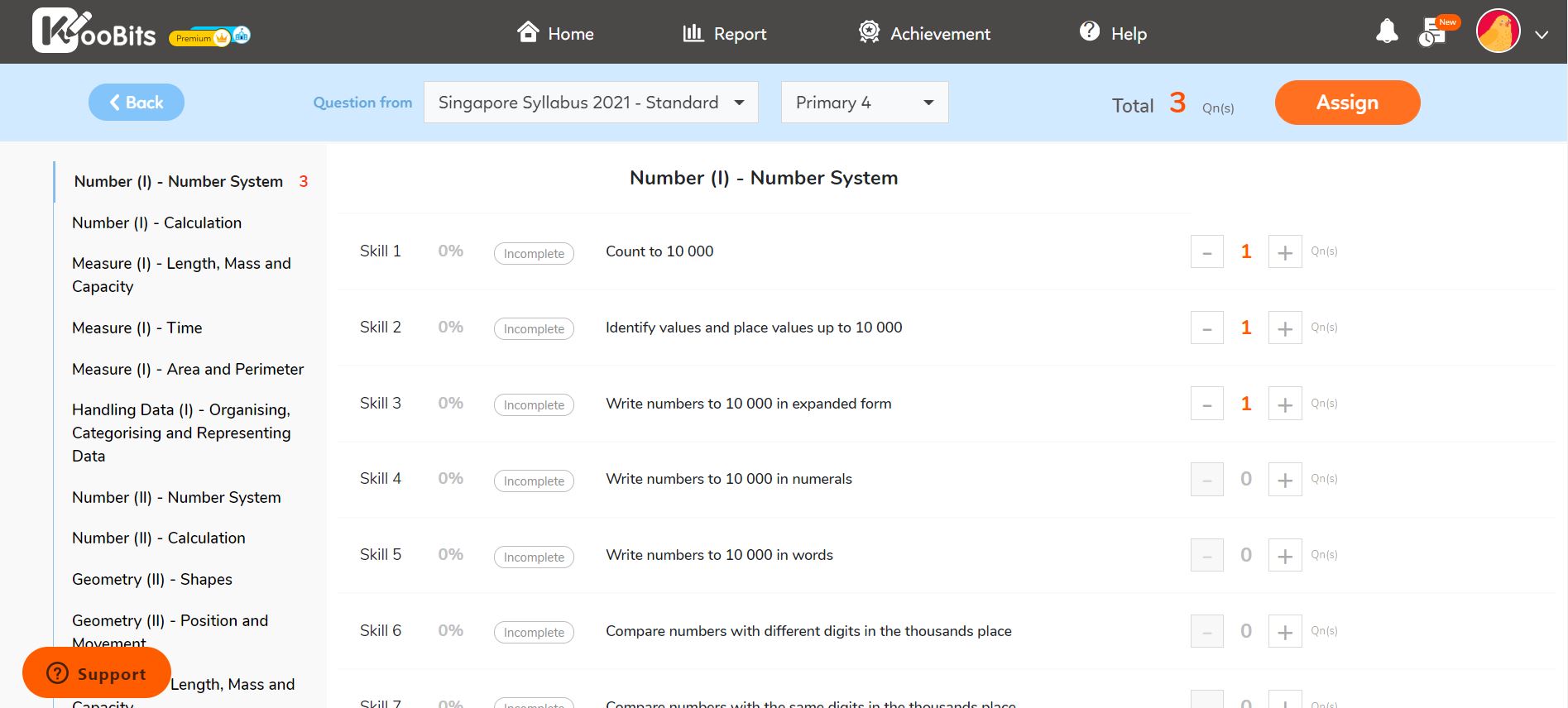 Add Homework Title and Deadline then click Assign Now.