In Map View, for any skill in Problem Sums category, there's a video tutorial explaining how to solve this type of question step by step. You can click Lesson to start watching.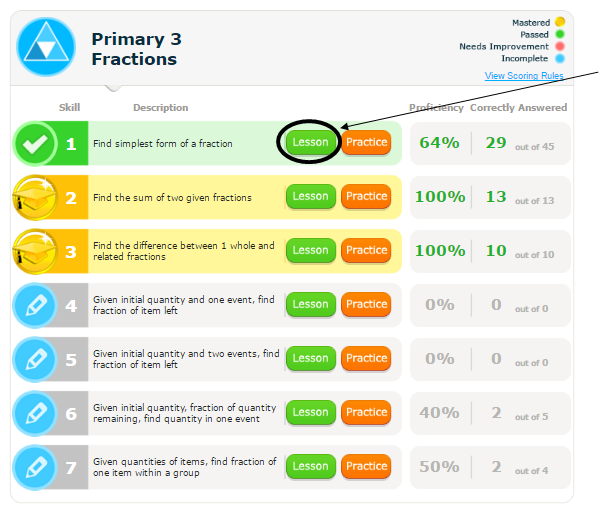 In List View, mouse over the skill and click on the video thumbnail to watch. 

The video player will be launched on the current page.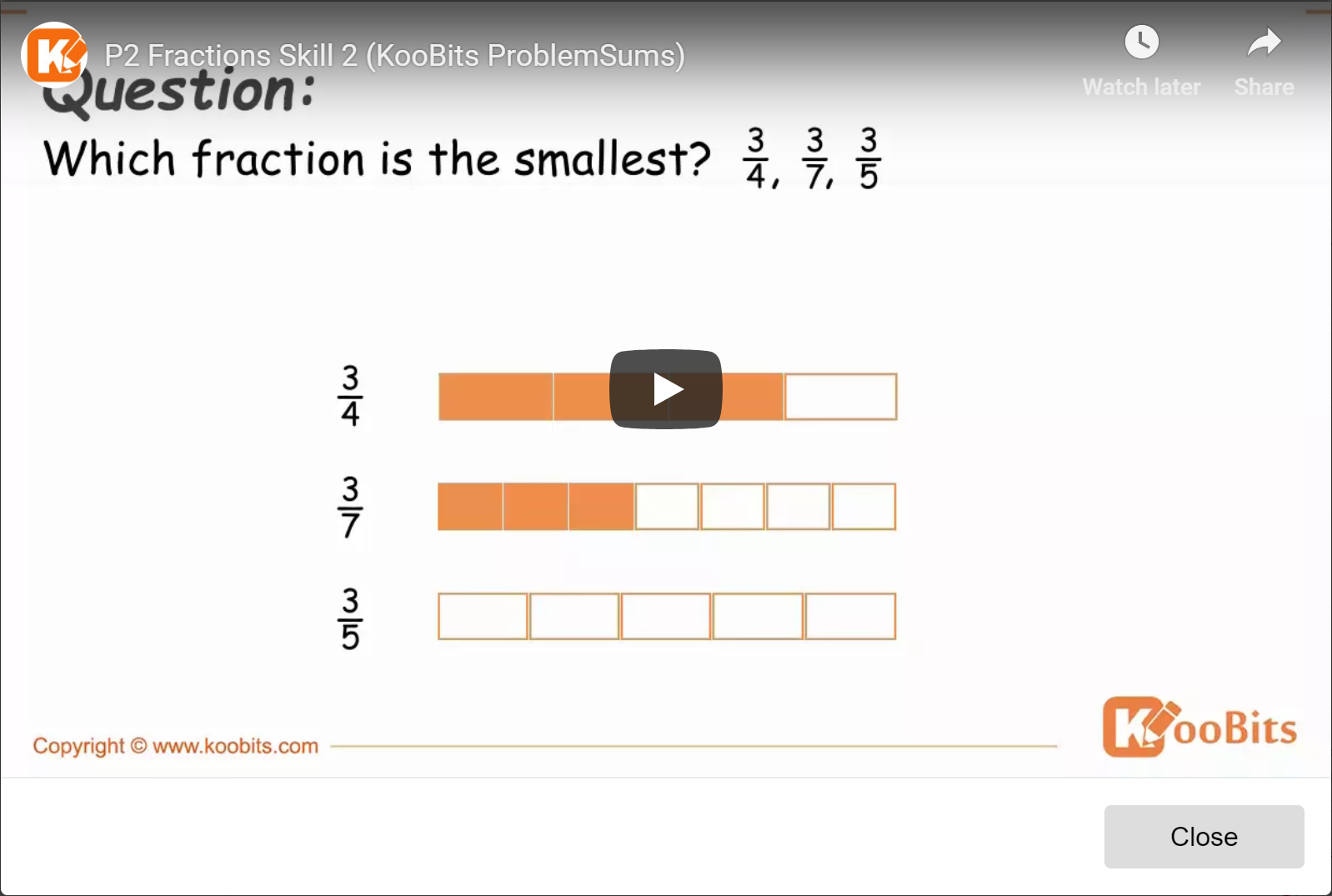 If you get stuck during a question from Problem Sums category, you can also click Video Tutorial button to refresh your memory.