As parent, you need to log in your child's account, and click Report from top navigation or visit this link: https://student.koobits.com/report/proficiency.
There are 2 tabs on the Report page: High Score Report and Proficiency Report.
High Score Report - This star system primarily focuses on a different criterion when it comes to rewarding users based on their performance in Self-Practice tasks. Users are awarded stars based on how they fare within sets of 10 questions.
*Note: Child can get A-Star by answering 5 consecutive questions correctly for skills that they have never attempted before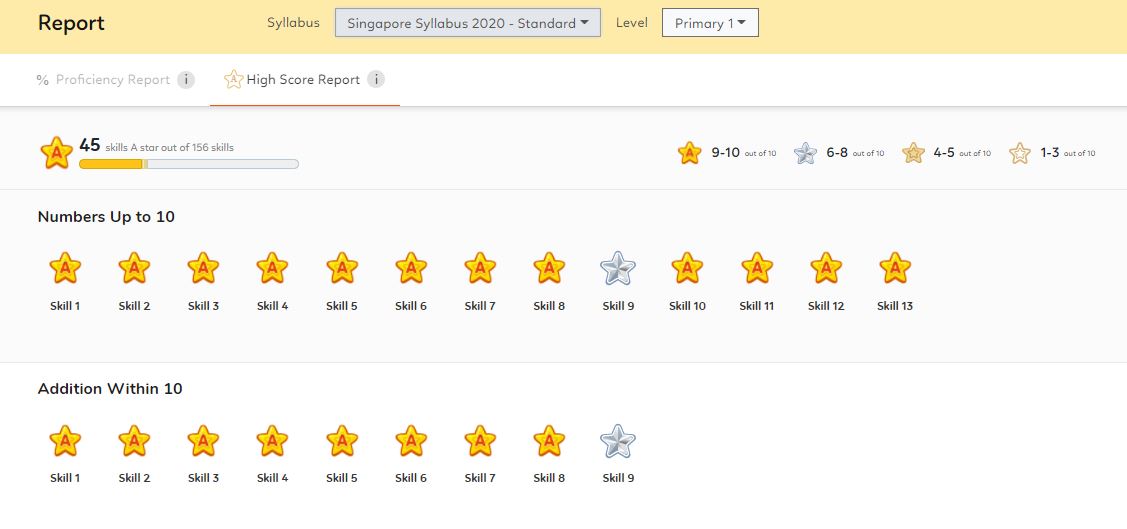 Proficiency Report - In this report, you can view all skill's mastery status and proficiency in details, coded by color based on proficiency indicators:

Gold - Mastery 80% - 100%
Green - Competent 60% - 79%
Pink - Beginning 0-59%
Gray - Incomplete Question < 10