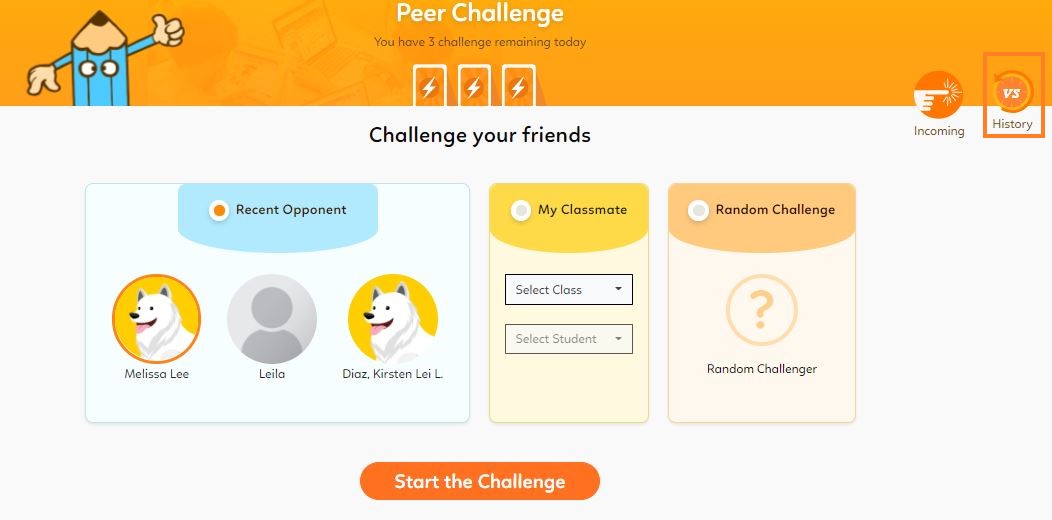 Challenge History in Peer Challenge is where you can see all your challenges (sent and received up to the past 90 days) with results of how many challenge points earned for each challenge.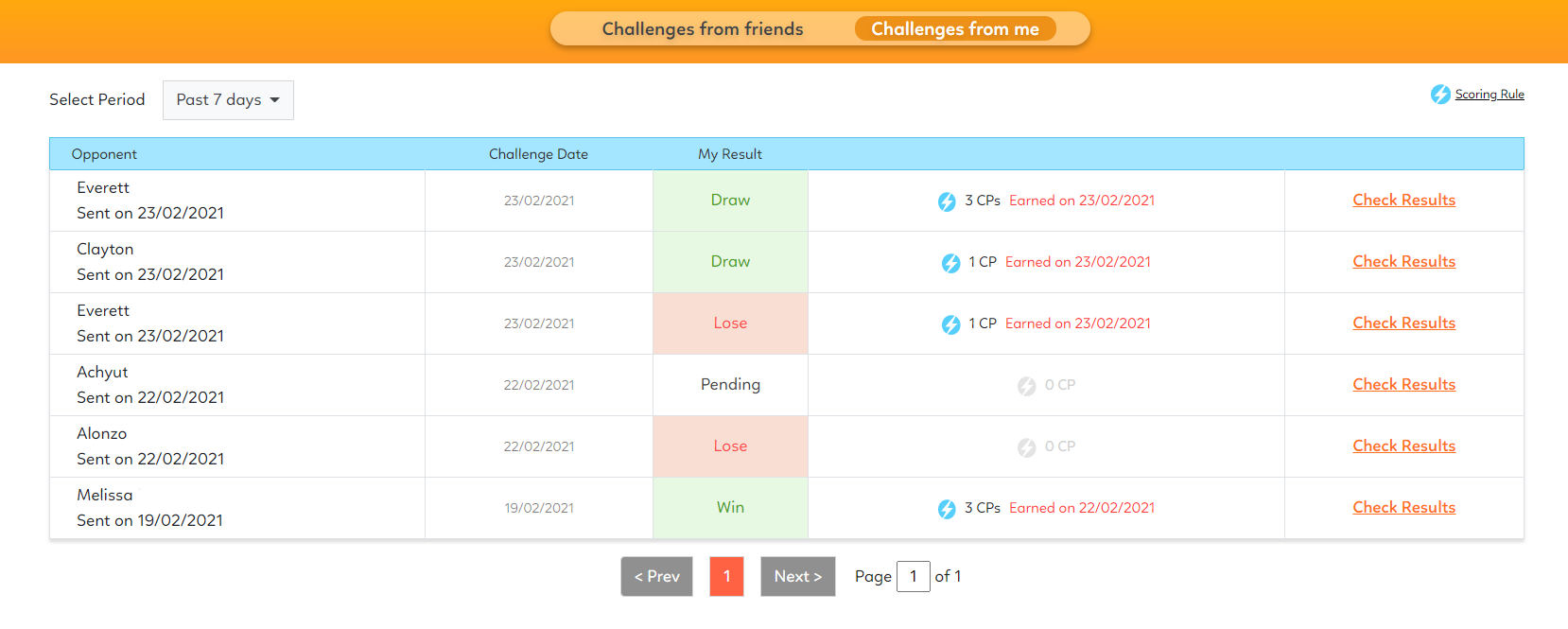 - Challenges from me: The Challenge Date is the date when you sent the peer challenge;
- Challenges from friends: The Respond Date is the date you answered the peer challenge.
- CPs earned may not be on the same day as peer challenge sent. So it's advised to check Challenge Points History for details of points earned.

Peer Challenge Expiry
A pending peer challenge expires in 3 days from the day the Challenges are sent, unless it's within the last 3 days of a season or term*.
You'll earn the points according to correct answers upon expiration. Your earned points will be added as at 6am of the expiry date.
* All pending peer challenges will expire by the last day each season, or the last day of each term, or the day before a new term starts, regardless of the original challenge date. You can check details of those dates here.