KooBits Book Club is the community to check out those active readers of StoryMath.

Click KooBits Book Club button on top right corner of StoryMath main page.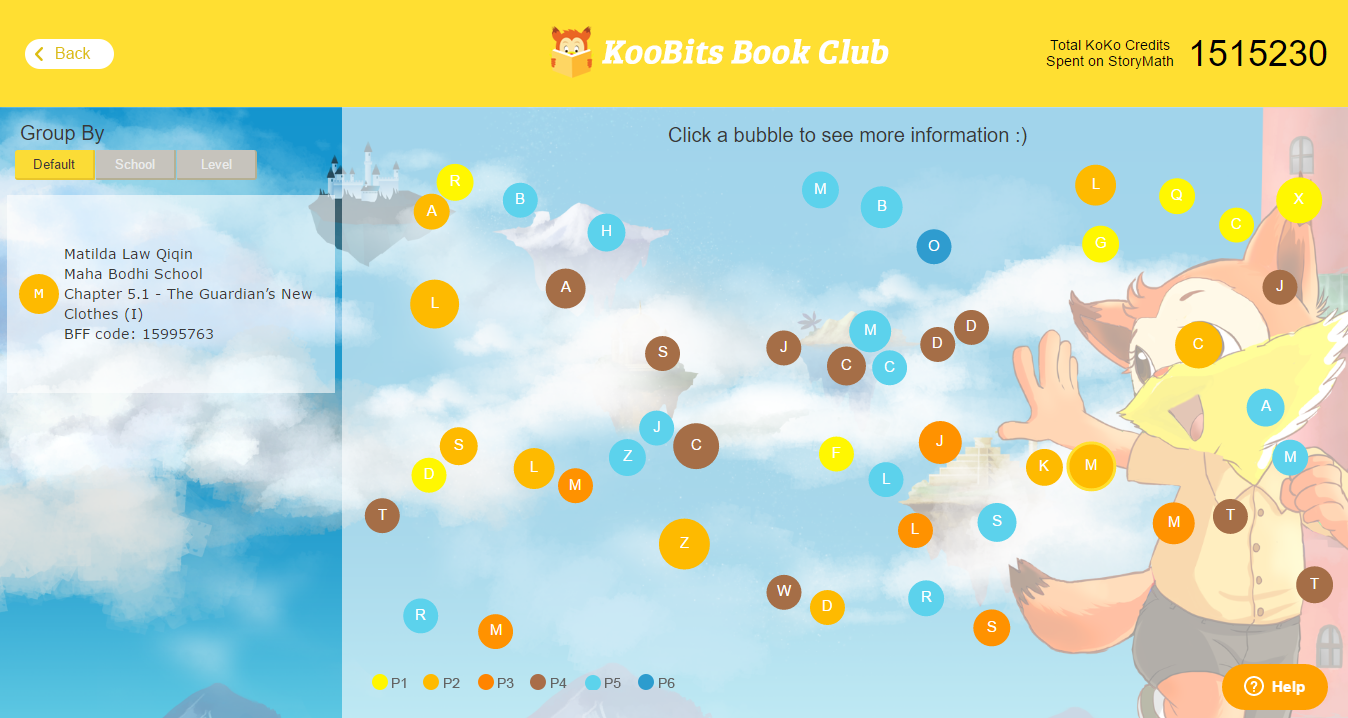 On Book Club page, you can see most recent StoryMath readers as bubbles. You may click on any bubble to see the details of that reader. With the reader's BFF code, you can even add him or her into your BFF list.