(Applicable for the old teacher portal only)
To view different class's progress or homework performance, the teacher needs to link the specific class to the account.


1. After logged in, click User & Group from the left sidebar navigation.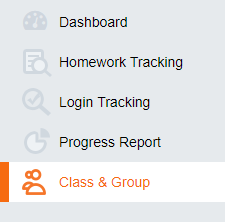 2. Then click Link Class button.
3. From the full class list in the school, select any class and click 'Link Class' to confirm.

Please note that only classes within the same level can be linked at one time.
4. All linked classes will be shown on the page now.