You can use your Challenge Points (CPs) to join various activities, and be on different leaderboards.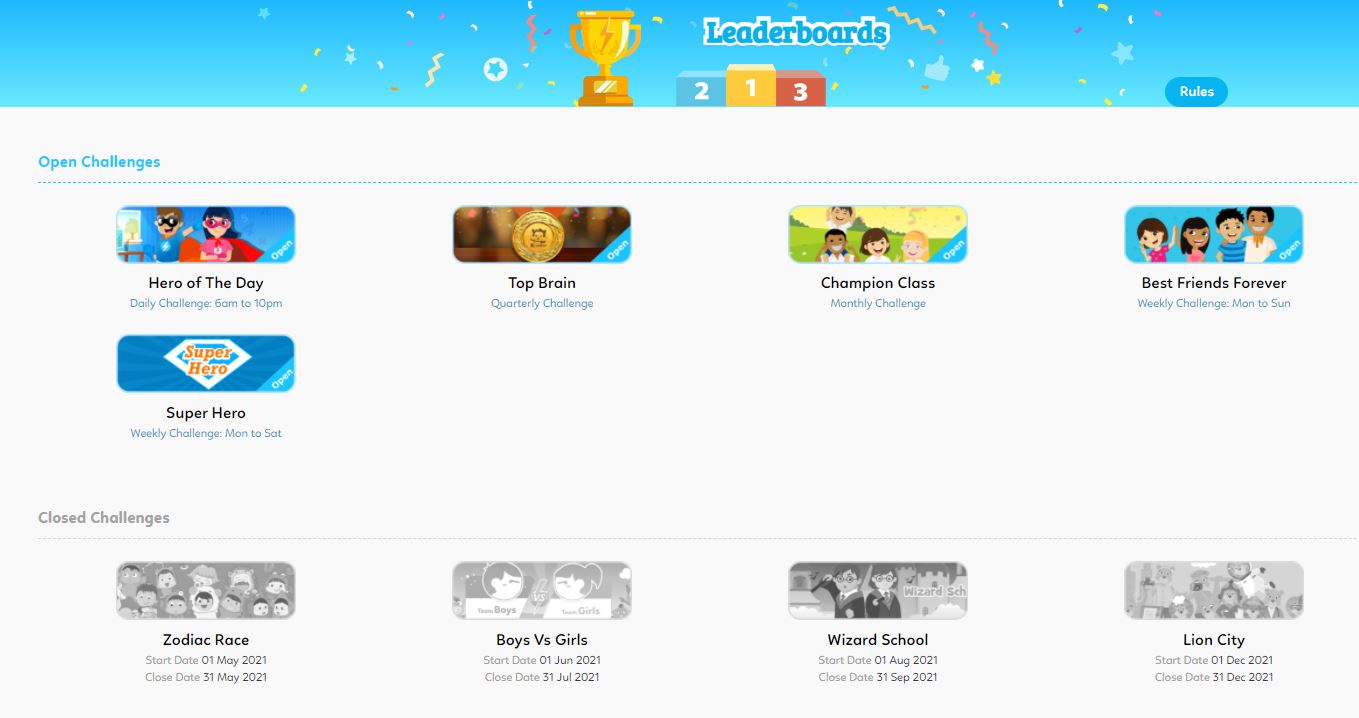 ---
KooBits Leaderboard Privacy Terms
IMPORTANT NOTICE – PLEASE READ CAREFULLY
By earning any point(s) from KooBits Challenges, you agree to KooBits Leaderboard Privacy Terms that some of your information, such as name, class or school etc, may be displayed on some public leaderboard(s) if you or your class is in the top 50.
You could opt out any leaderboard at any time, by contacting your school teacher or asking your parent to email us at support@koobits.com directly.