1. Login to member.koobits.com and enter child ID and password.
2. Click on "Sunday Mini" button under KooChallenge (for Standard/Premium Plan users) or click on "Events" button (for School Plan users)
3. Click View Details.
4. Click Claim my CPs button.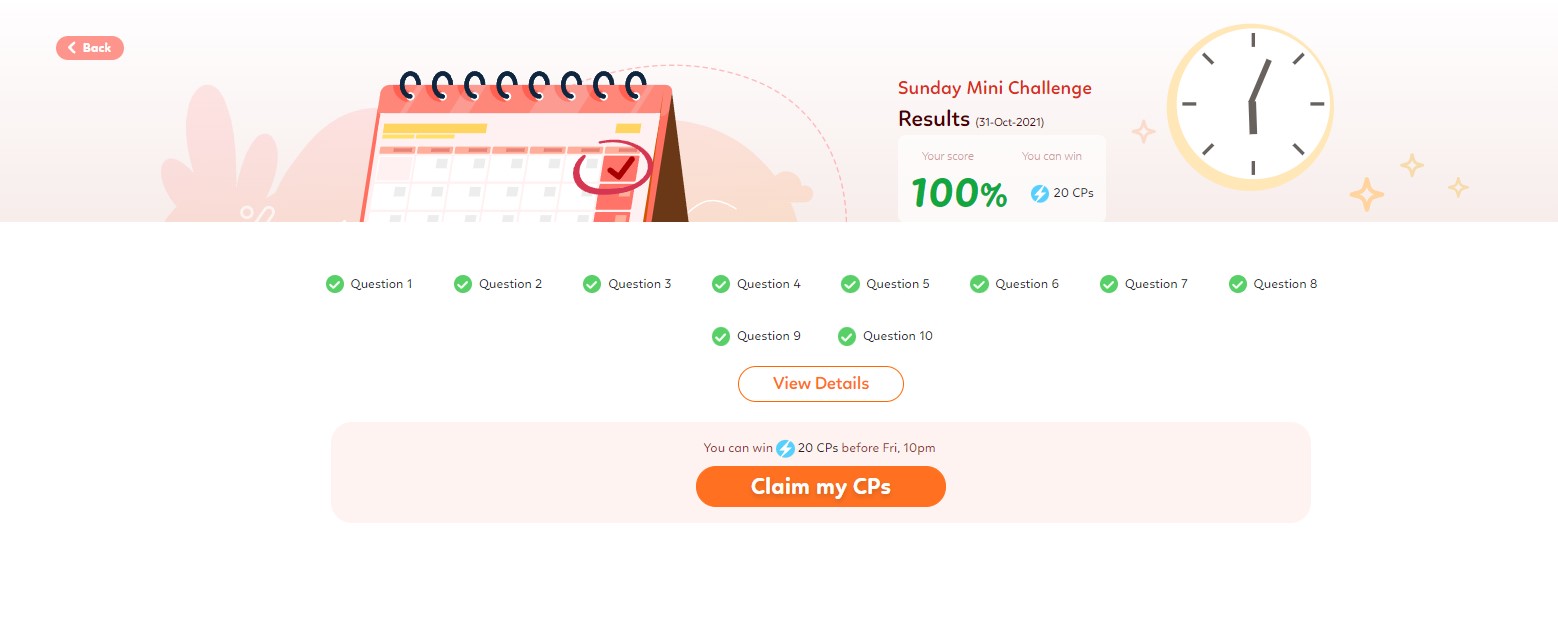 5. You'll see a pop-up notification to confirm. Click Yes.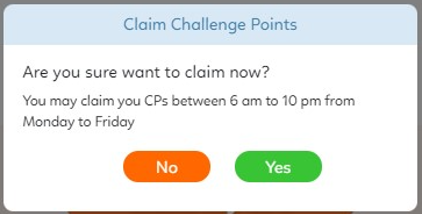 6. A confirmation page will be shown once you have successfully claimed your CPs.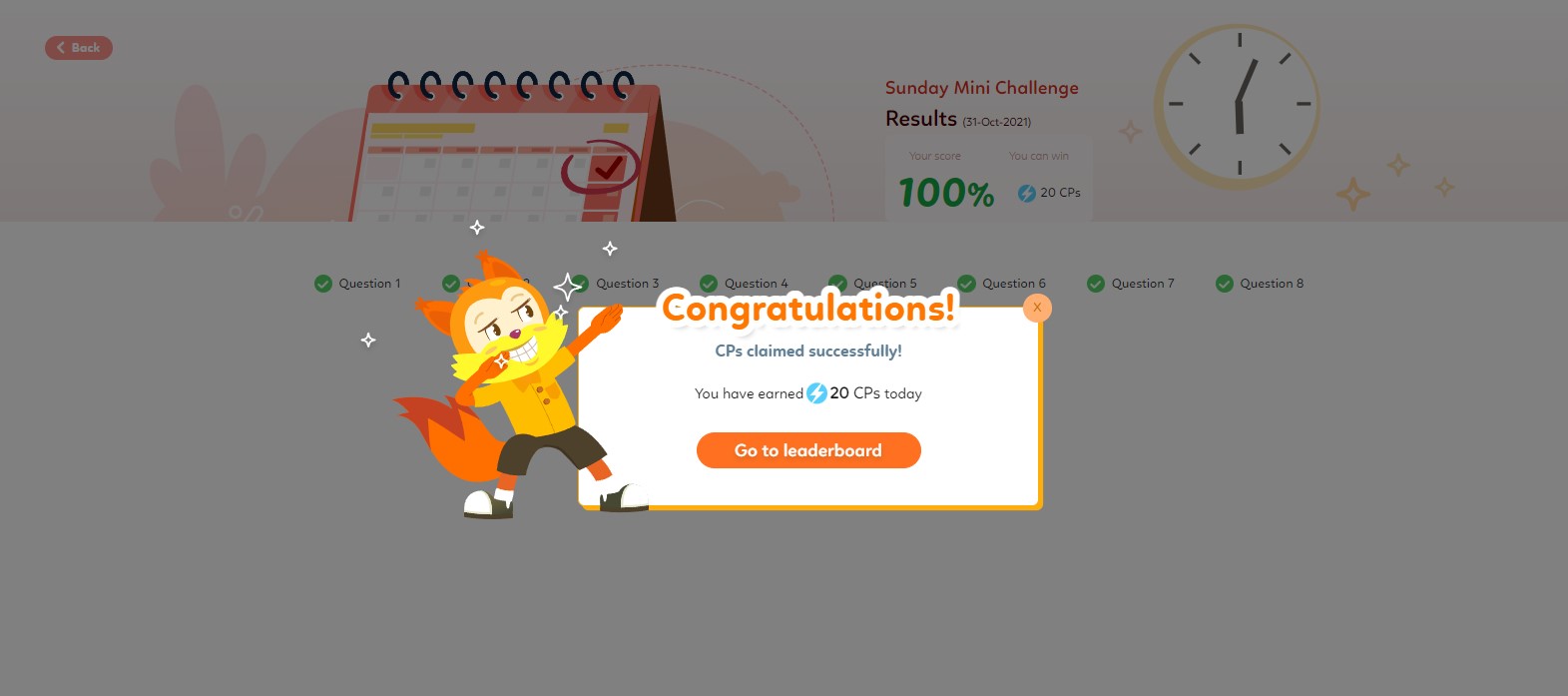 Note: You must claim your Sunday Mini Challenge points before Friday 10pm. Otherwise, the points will expire and cannot be redeemed.