1. Login to your parent account on the KooBits Parent App.
Click here for the guide on how to access/login to the Parent App.
2. Go to the menu (click the 3 lines found in the upper left corner).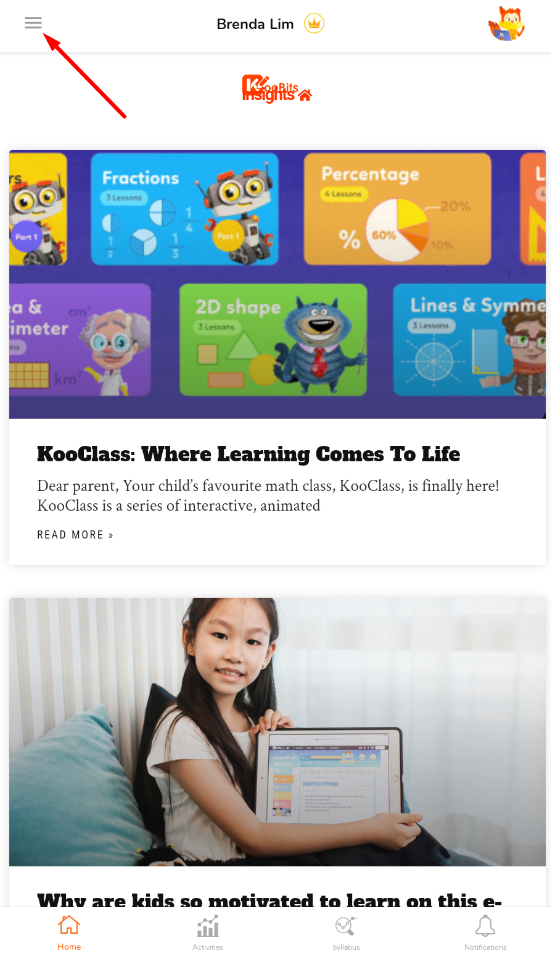 3. Click Edit/Add child.
4. Look for the child's account to reset the password.. then click Edit.
5. Under Password, click Reset.