Parents can choose to turn off auto-renewal in their parents account by disabling the auto-renewal option. Turning off this option would ensure that your child's account is not charged automatically towards the end of the subscription and this would allow for more control over your child's subscriptions status.
In order to turn off the auto-renewal option, parent can follow the steps below:
Log in to your parent dashboard at

member.koobits.com

and

enter your parent account login ID & password

. Please refer to the welcome email that KooBits sent to you after you have signed up.

Click on the 'Settings' option on the top menu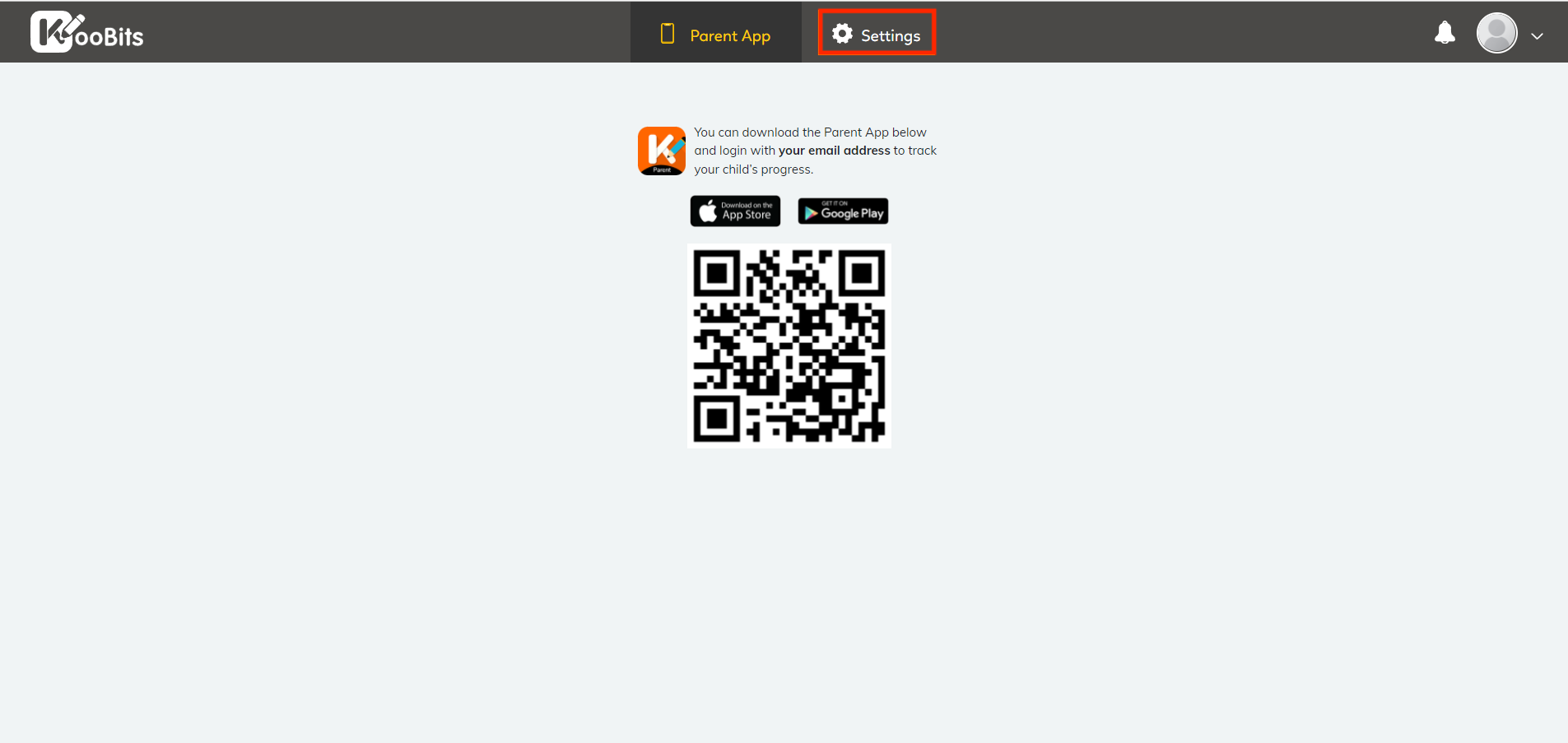 Once you are in the 'Settings' page, click on 'Bill & Subscription' and select 'Turn off auto-renew'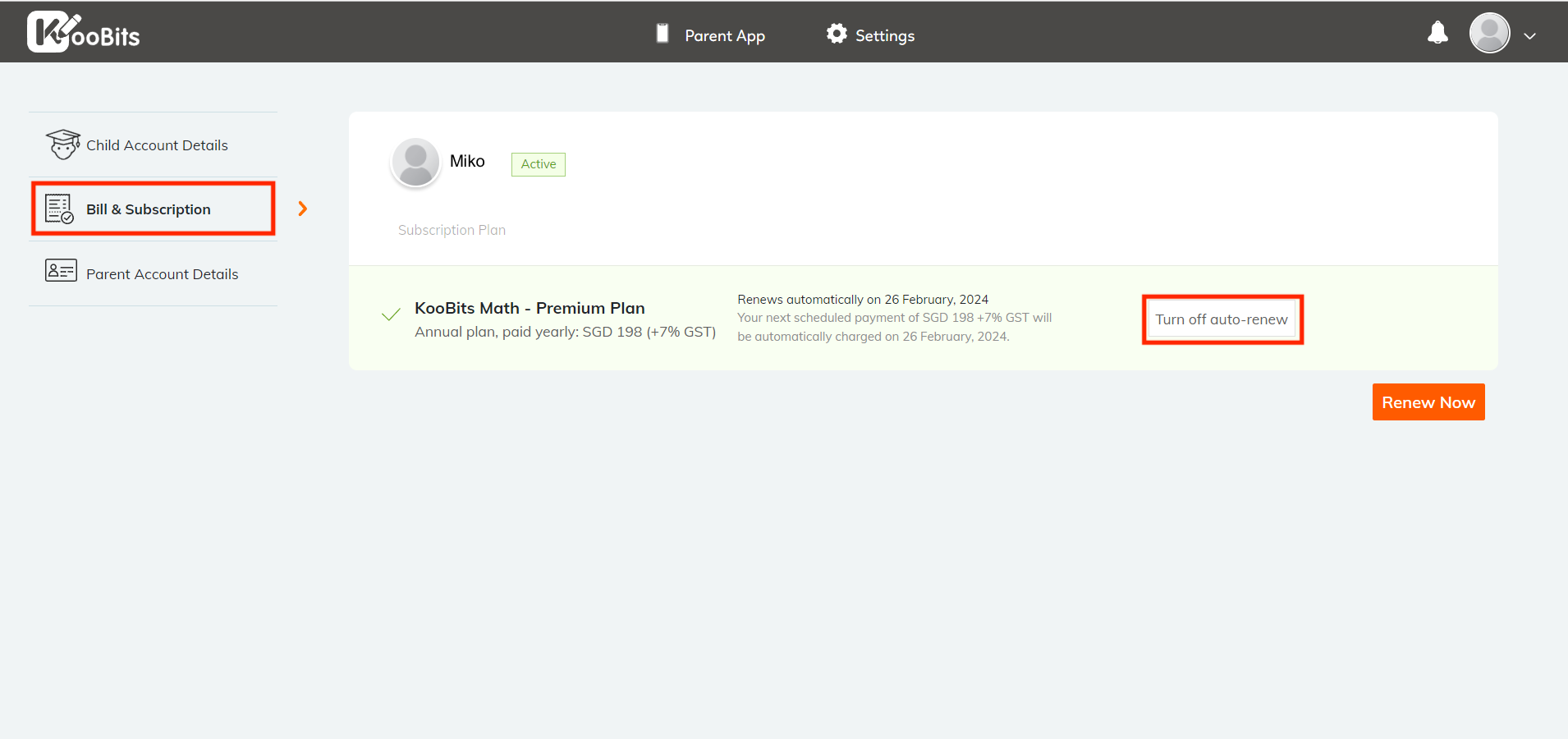 You will also be prompted to select the reason why you would like to disable the auto-renewal option.
Once you have selected the reason, the auto-renewal option will be turned off automatically. Parents who have disabled the auto-renewal option can opt to renew their child's account through any of the following options:
Login to the child's expired account at member.koobits.com and follow the renewal instructions.
Pay the renewal through special renewal offers via email.
Contact Customer Support via support@koobits.com to request for renewal link.
The reactivation/renewal process usually takes 1 working day. Please expect a confirmation email within 1 working day from payment date.
What if I am unable to see the option to turn off auto-renew?
For parents who are not able to see the option to turn off auto-renewal, you will be prompted to contact our Support Team here for further assistance.