After logging in to the Parent app with your KooBits Parent account, you can link your child's KooBits Child account to get started.
If you have more than 1 parent account for different children, you can also link multiple children (up to 5) under same parent ID.
Note: The KooBits Parent App is only applicable for Premium users whereby the parent account was provided in the welcome email.
Link my child or multiple kids to 1 parent account:
1. Log in to your Parent App. (Choose the one you wish to keep if you have more than one parent ID)
2. Navigate to the left menu for your Parent ID profile.
3. Click on "Edit / Add Child", then "Add New Child" to add new child under the same parent account.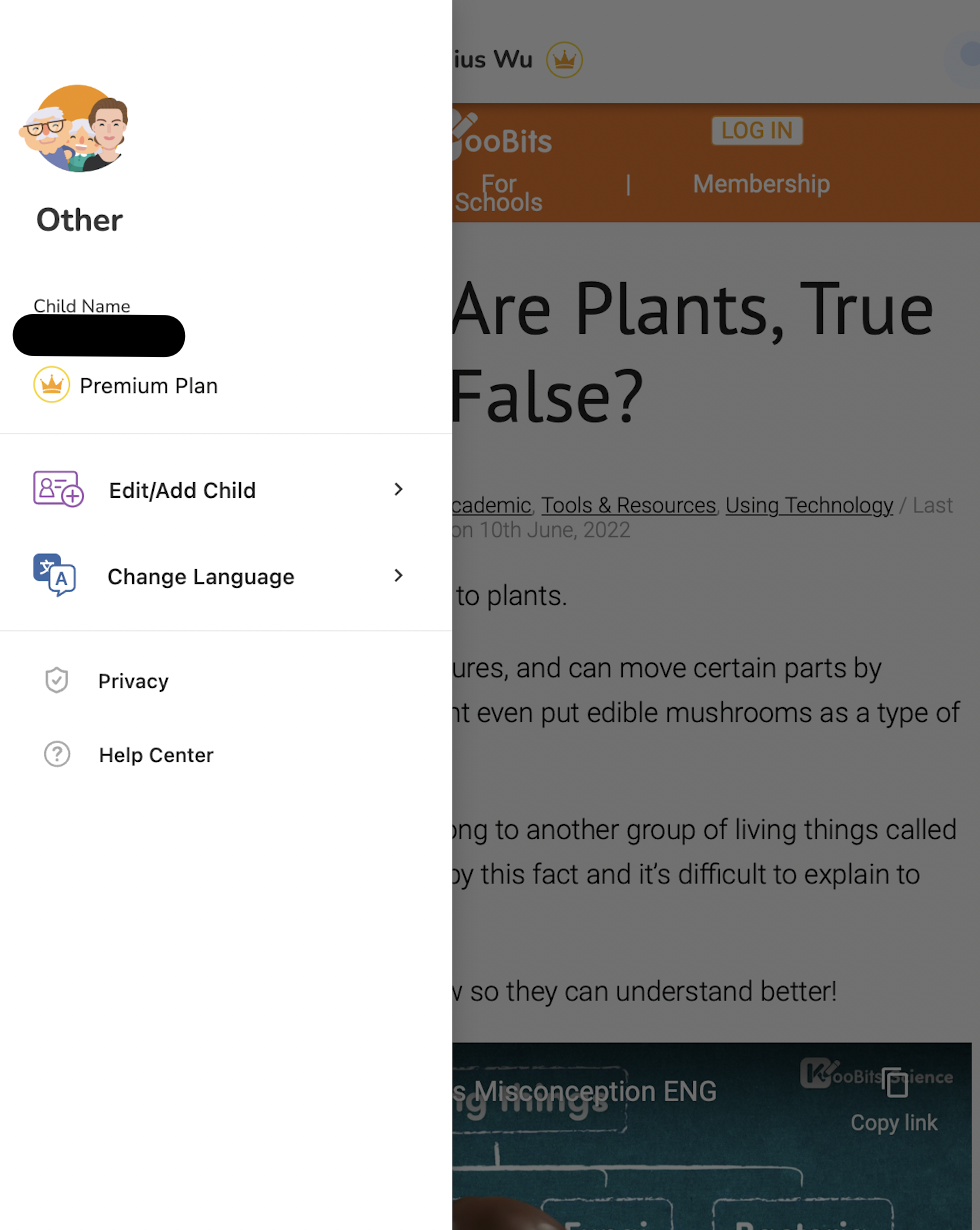 4. Enter your child's KooBits account's Login ID and Password, then click Link button to link the account.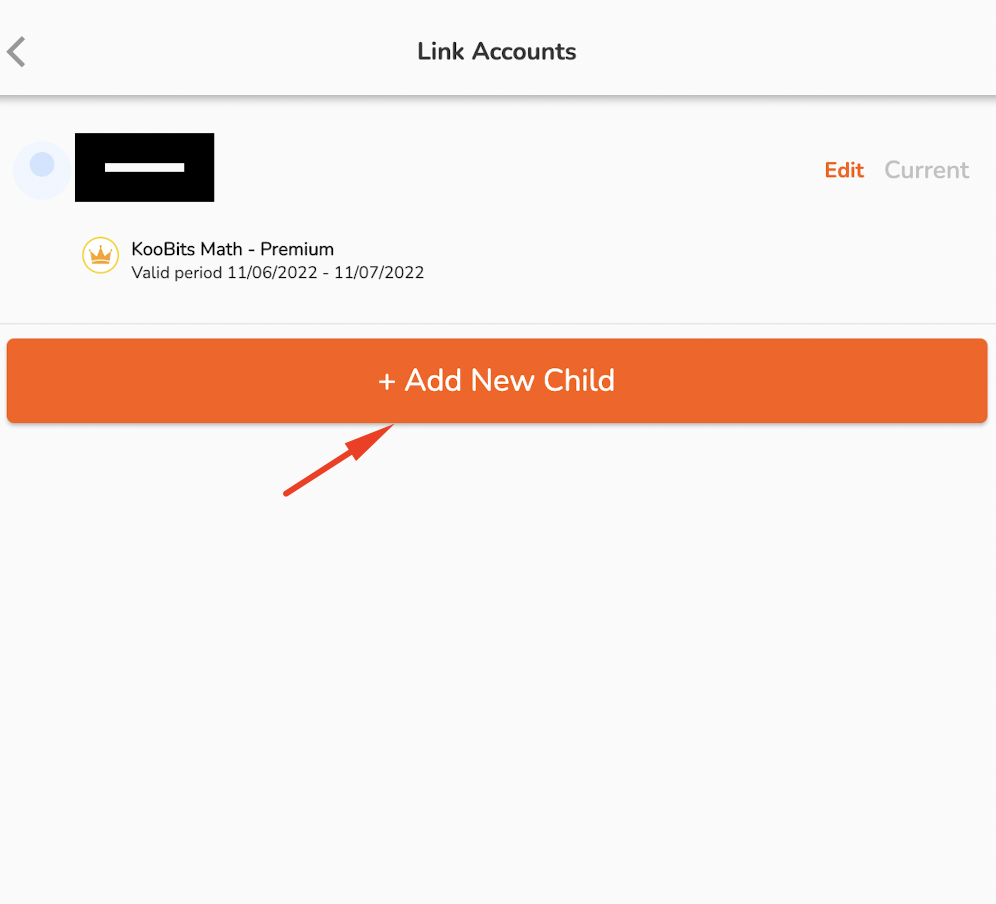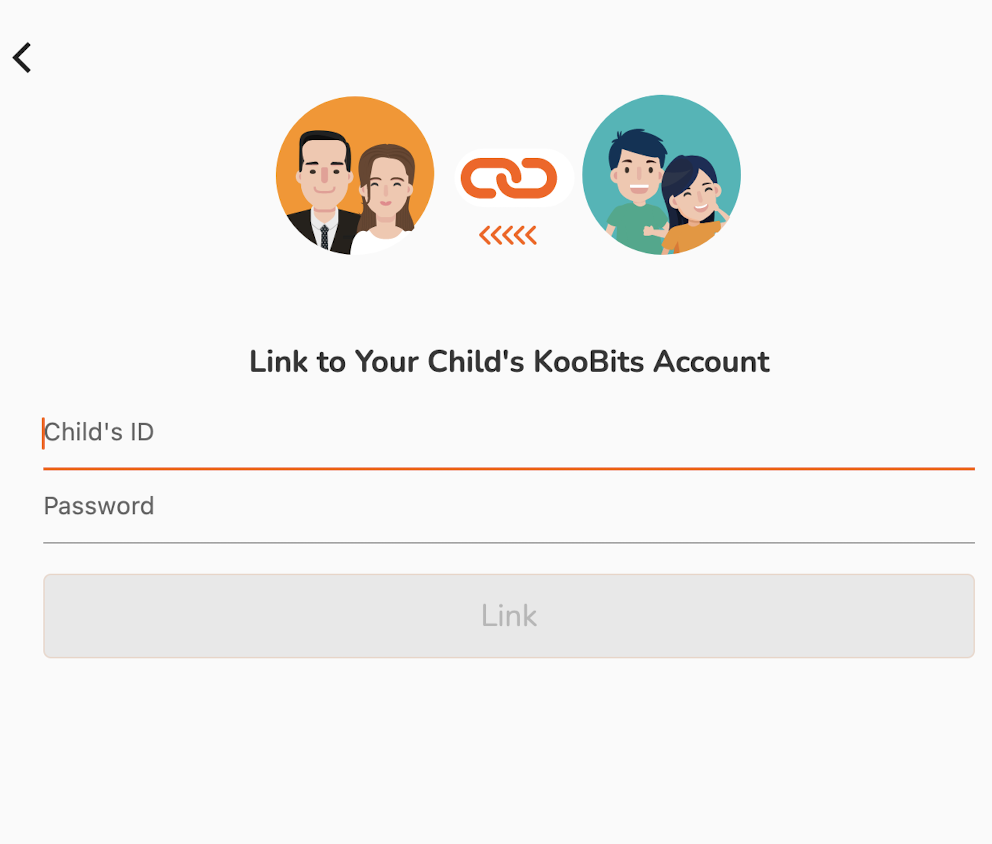 Multiple Parent IDs
If you have created accounts for 2 or more kids on separate occasions, you may note from the confirmation emails that there are different parent accounts created per registration.
For instance, email abc@koobits.com was used to register for Child 1's trial previously, and the same email was used to purchase direct subscription for Child 2.
This may be observed in the confirmation emails:
Parent account for Child 1: abc@koobits.com
Parent account for Child 2: abc@koobits.com1
Note:
Due to detected duplication of email, the system automatically adds a '1' to the parent account of the second/subsequent child. This is just the login ID for parent account and does NOT affect the email tied to subscription (payment invoices/emails are still sent to the email used to register).
If you're having issue with logging in your child's account, please refer to Account section or contact KooBits Support via support@koobits.com for further assistance.