If your child has a KooBits subscription plan (school/individual), he/she can login at member.koobits.com using a web browser in a desktop/laptop/tablet. In this way, your child will have the full KooBits experience.
Example of full KooBits experience (using web browser in desktop/laptop/tablet):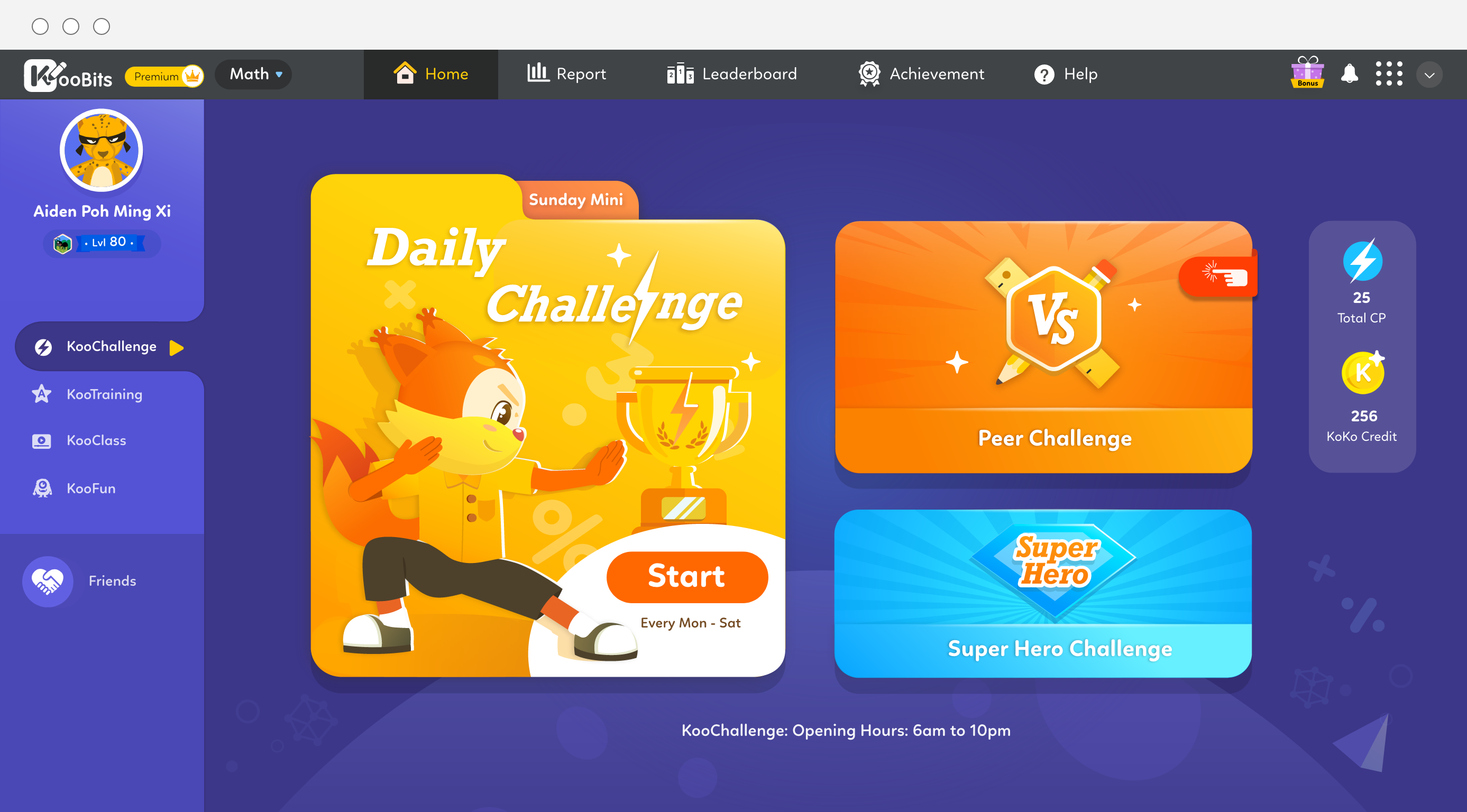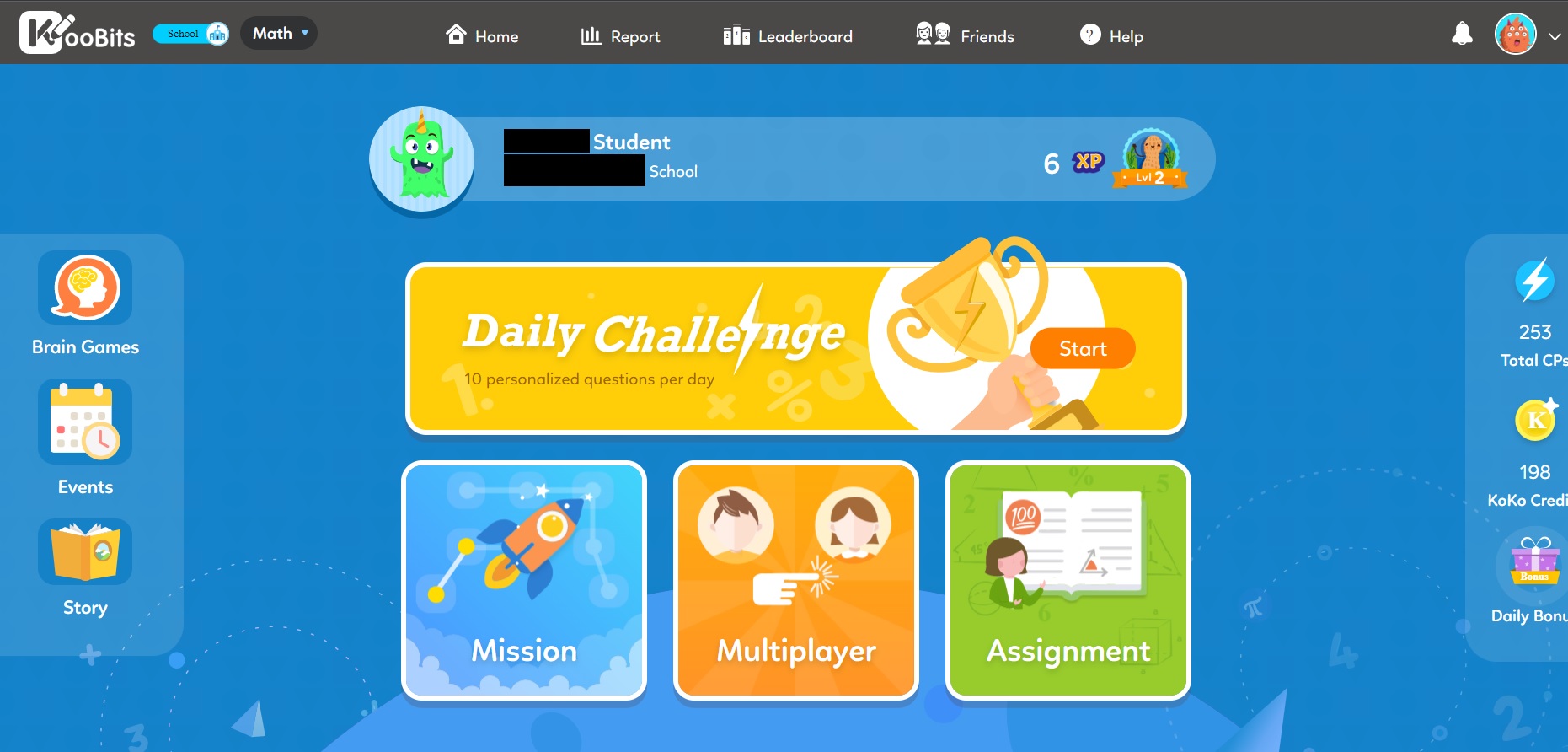 If your child use a mobile phone to access to KooBits platform, only selected features such as Daily Challenge, Peer Challenge and Assignment will be available. Please note that only portrait mode is supported for mobile (not landscape). This mobile experience is for children who want to do the KooBits challenges and/or finish their assignments on-the-go. Children without a desktop/laptop/tablet can also use a mobile phone to access to these features.
Example of KooBits experience (using web browser in mobile phone):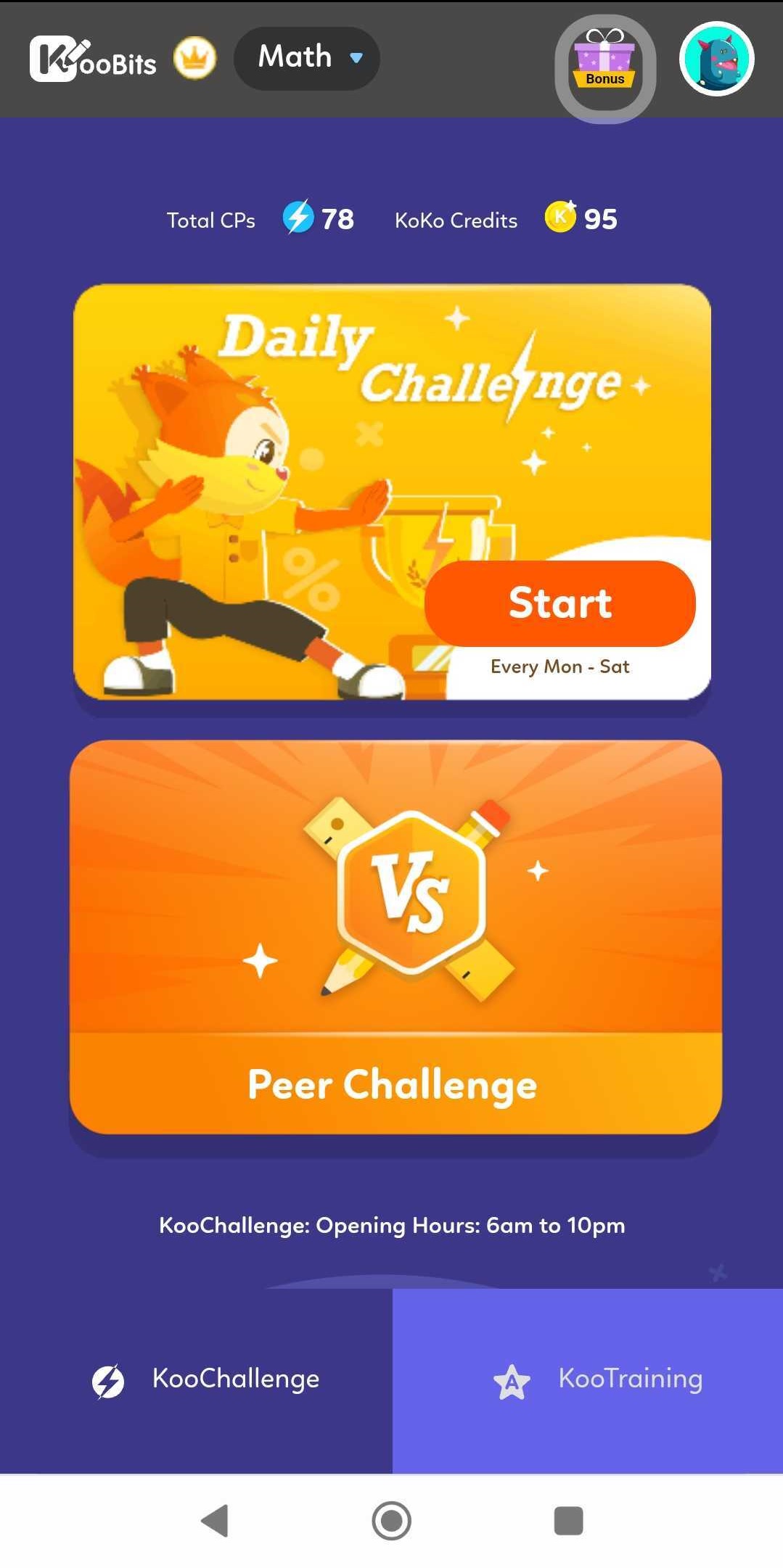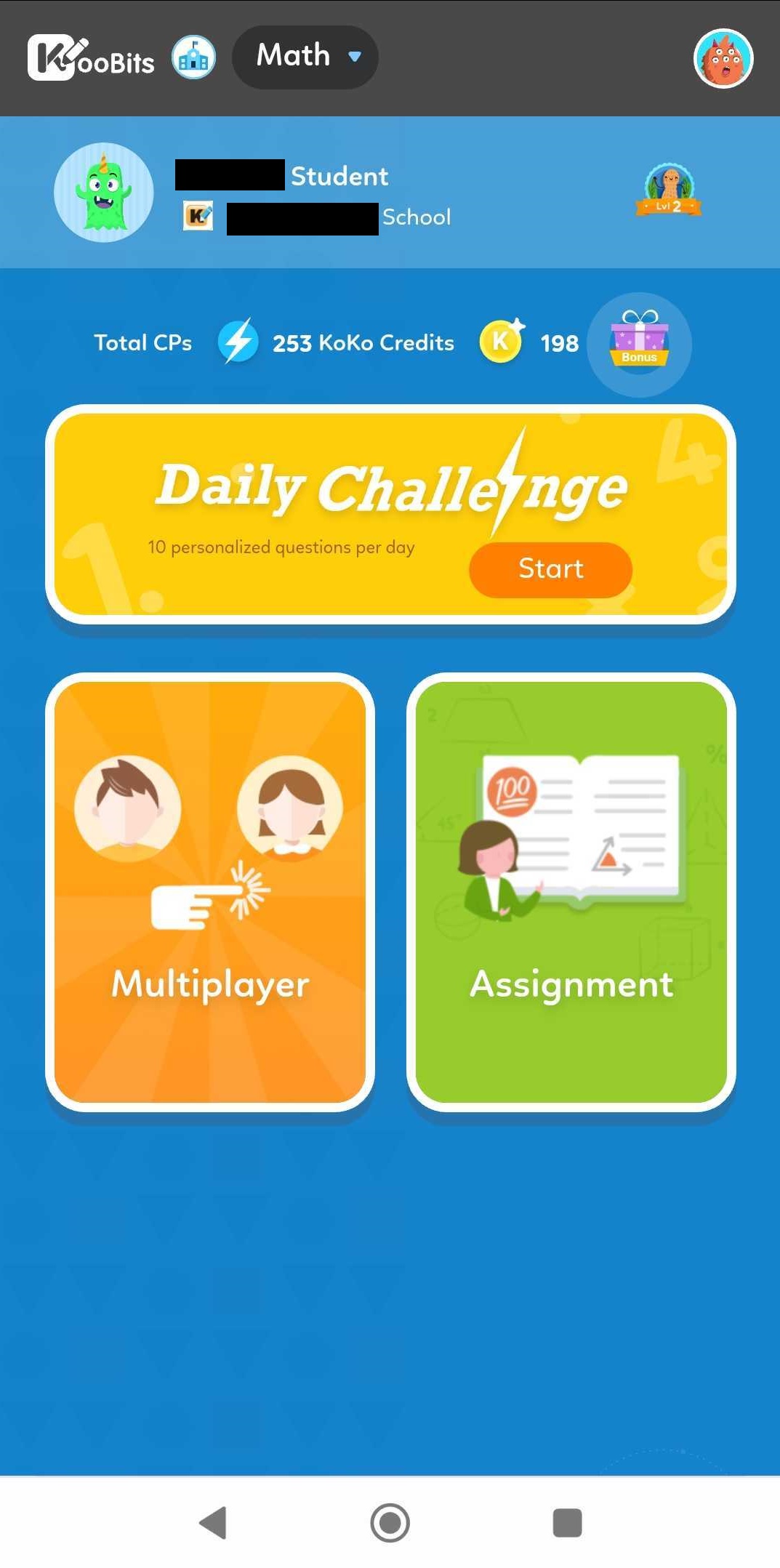 The following minimum browser version(s) is required:
Microsoft Edge v14
Google Chrome v42
Apple Safari v10 (Only available on Apple devices)
Mozilla Firefox v39
Opera v29
Note: While our platform operates well in these minimum browser versions, we still recommend you to use the most up-to-date browser versions if available.
If you have any further questions, you can contact us via our Contact Us Page.