For free Maths trial user, please remember to cancel the trial within 7 days by logging to the parent's account if you do not wish to continue. If not, when trial ends, you will be charged the corresponding subscription fee based on agreed terms during registration. Please refer to our refund policy (http://t.ly/OX6n) to understand more.
Please follow the instructions below on how to cancel the 7-day Maths trial:


1. Log in to your parent dashboard at member.koobits.com and enter your parent account login ID & password. Please refer to the welcome email that KooBits sent to you after you have signed up for the free trial.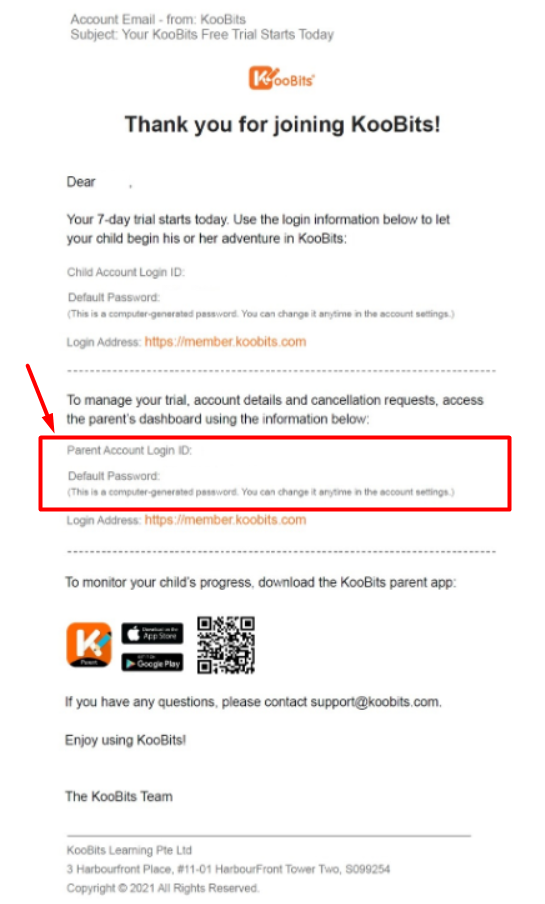 2. On the parent's dashboard, select Settings to see your current subscription, 7-day trial end date, and date when yearly billing for the Standard plan will start.


3. To cancel your 7-day free trial, click Cancel then select Yes, cancel my subscription.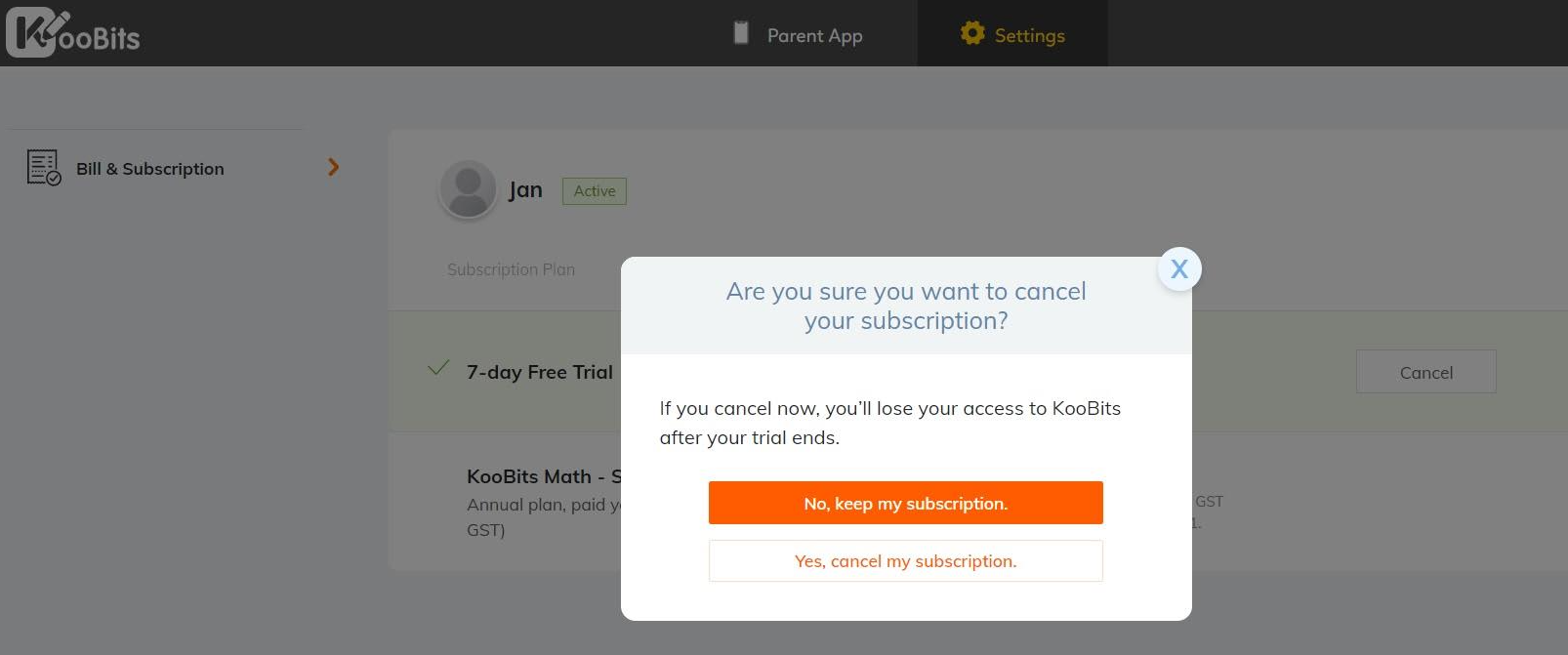 4. Share with us the reason for canceling the trial. Select the cancellation reason from the drop-down list, or select Others to enter more details.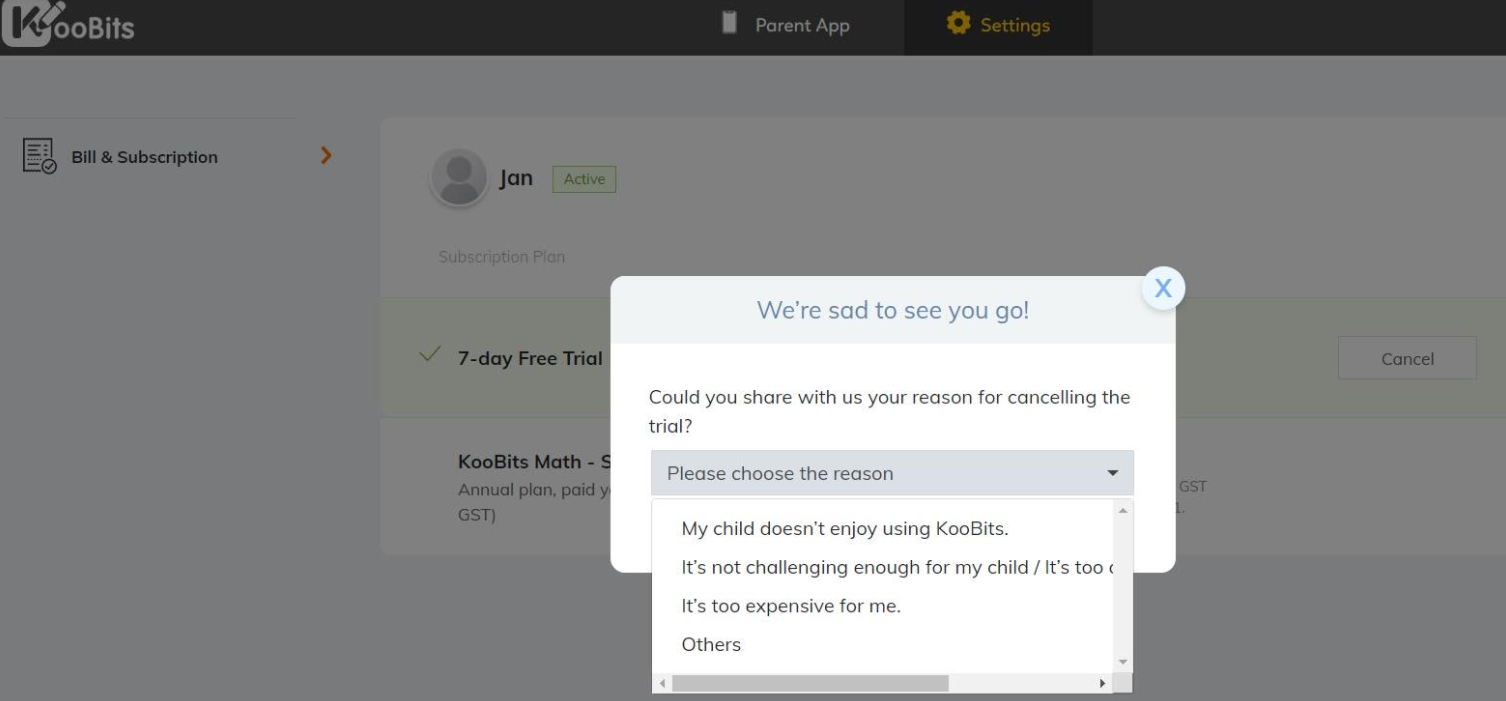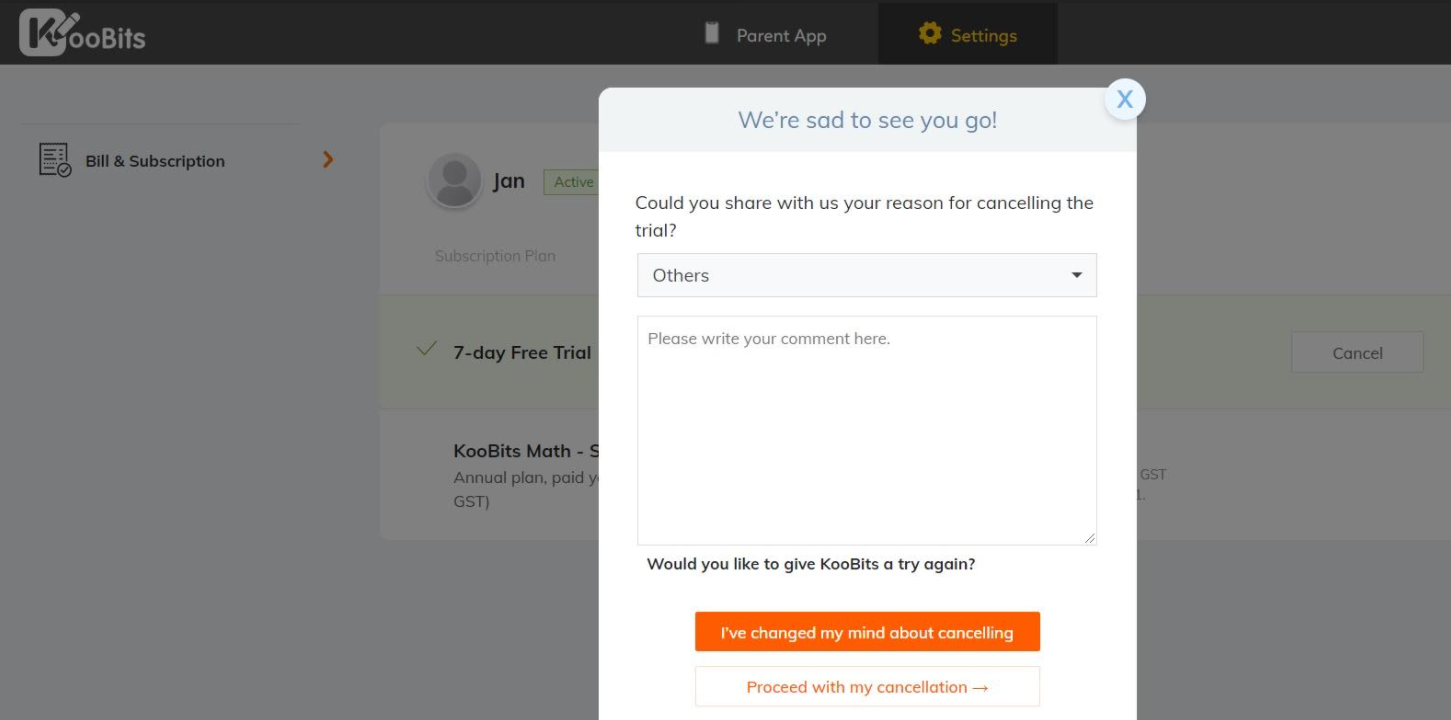 5. The cancellation will reflect on the parent dashboard once completed.


Need further assistance? You can contact our support team.